We had an unplanned kitchen remodel that we just finished and I wanted to share it with you.  We had a leak in the water line to the frig which caused a major problem with our hardwoods.  We literally had a speed bump in our kitchen which I tripped over I don't know how many times!  Our home owners insurance gave us a check to fix it which allowed us to actually expand our current kitchen. We mostly just kept the cabinets we had and added to them with some new ones of the same design.  We also added new counter tops, tile and sink!
I wasn't smart enough to take before photos but found some of our kitchen from years ago when we first remodeled.  Just try and picture lots of wear and tear on everything but particularly the floors which looked awful before the leak even happened because most of the finish wore off so they always looked dirty no matter what!  In the photos below I was reminded that they did look nice once.
Here's the before-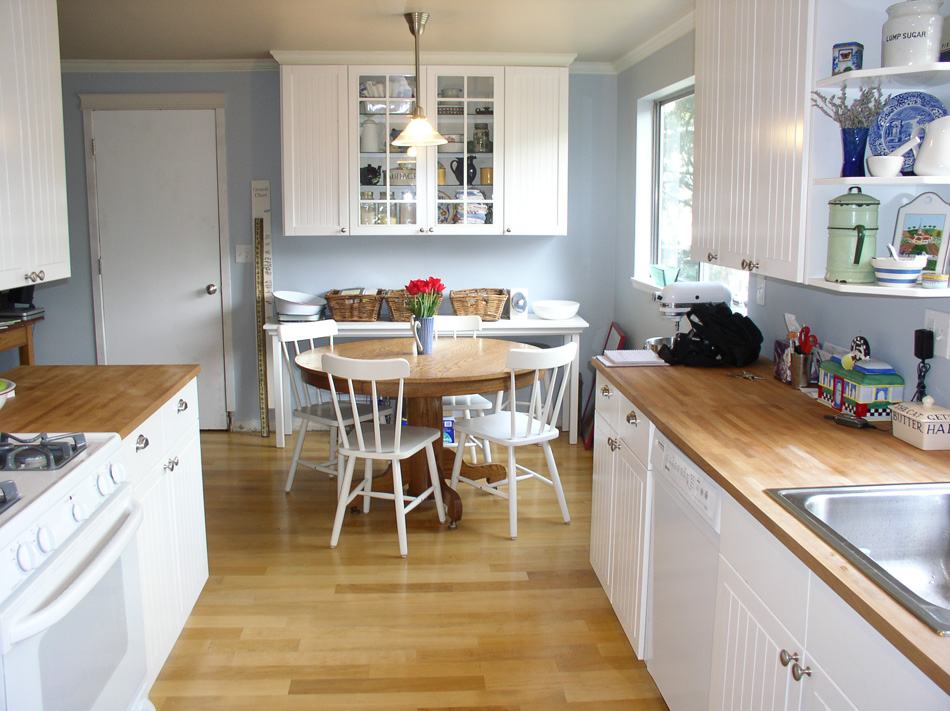 And after –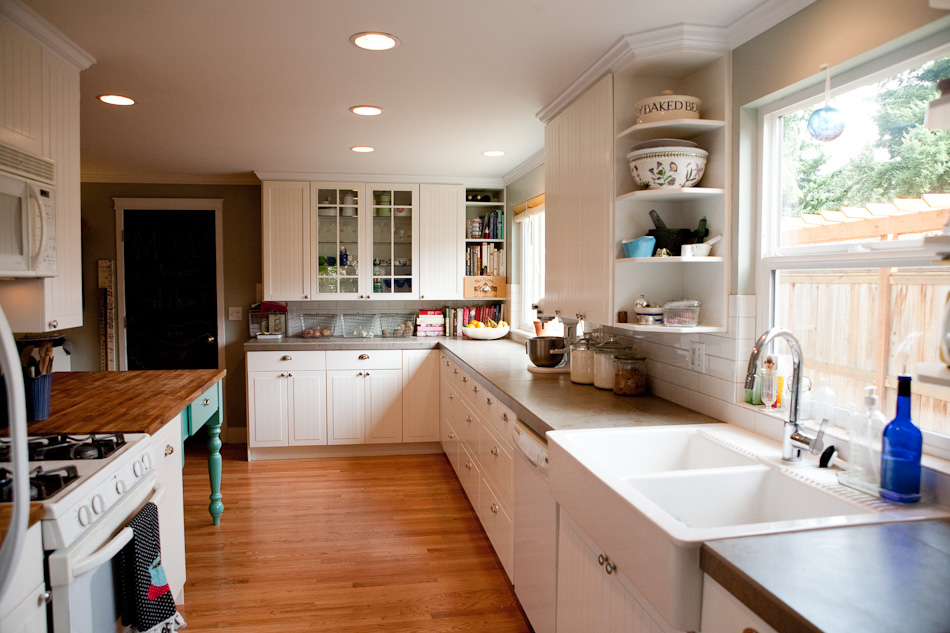 Before –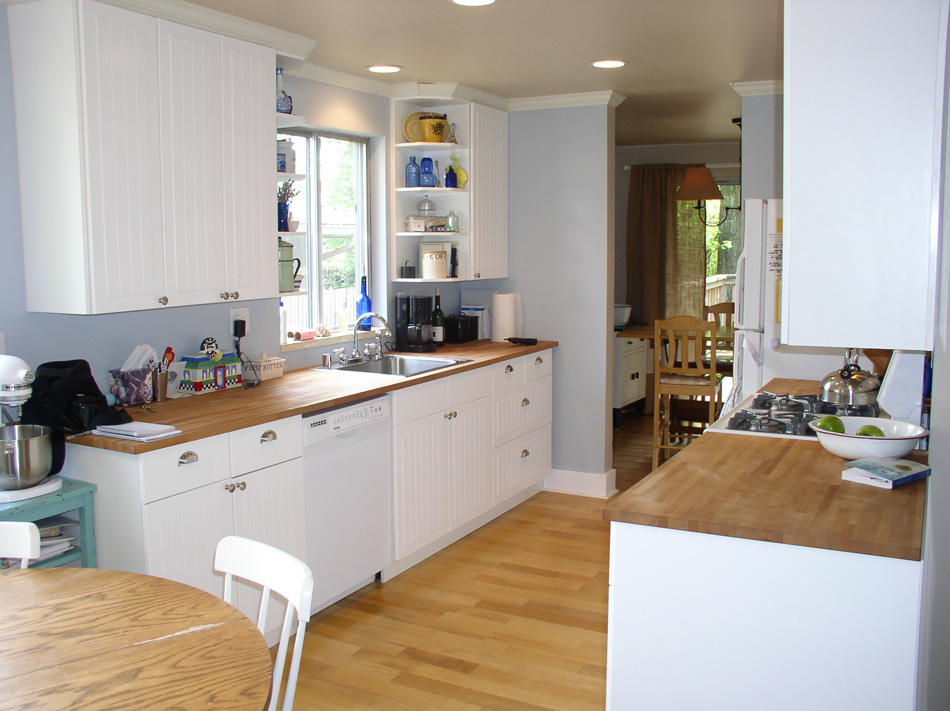 And after –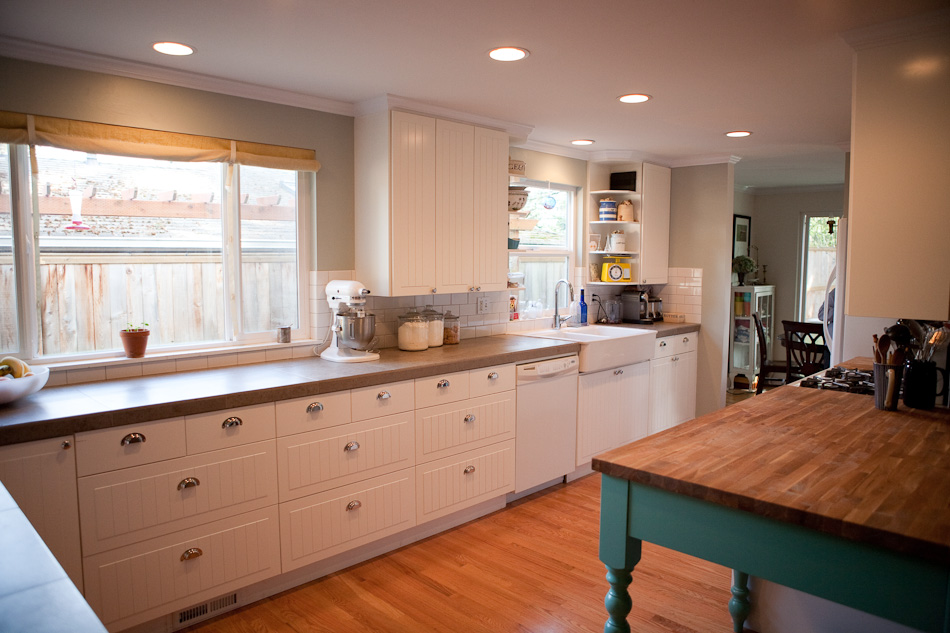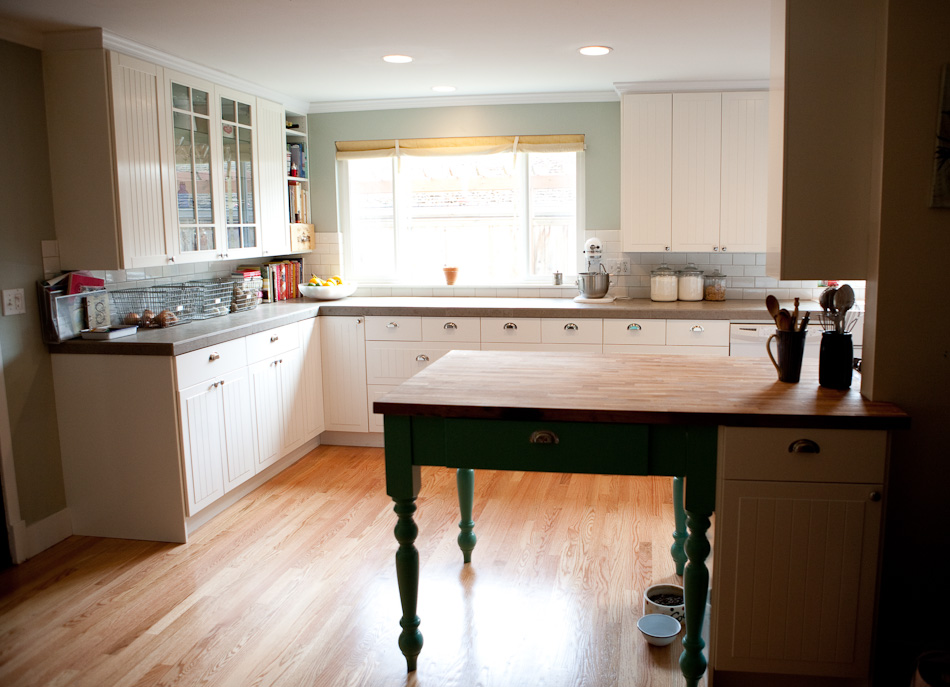 I love this little detail of the bar drawer using a wine box end –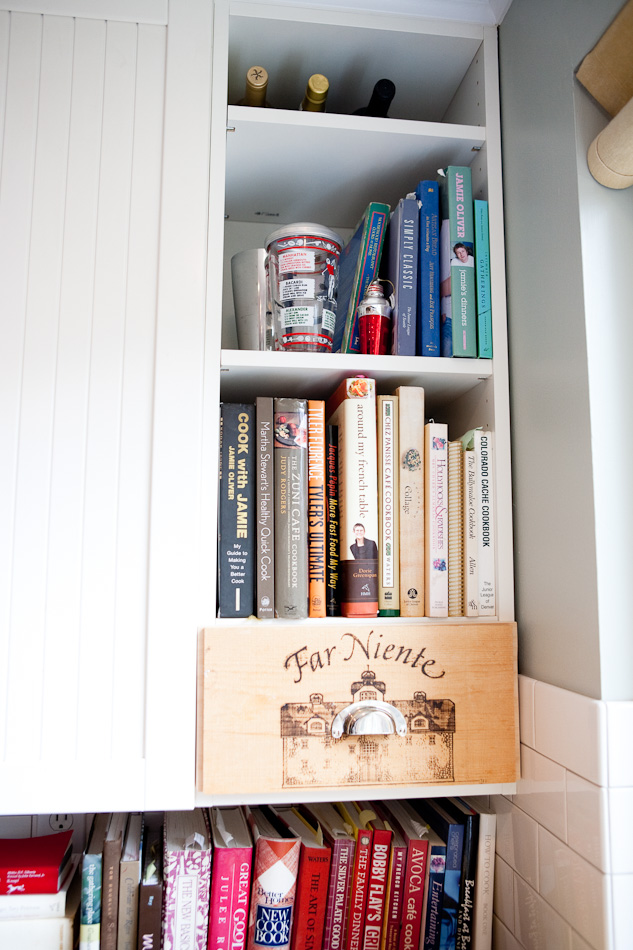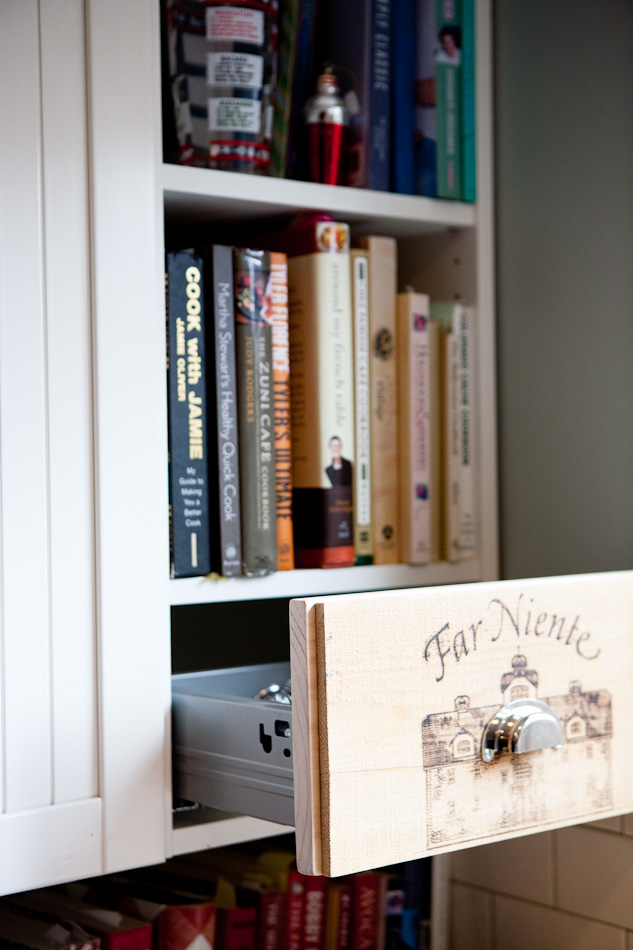 Ben made it.  Isn't he clever?!
And we painted the garage door with black board paint which has been fun –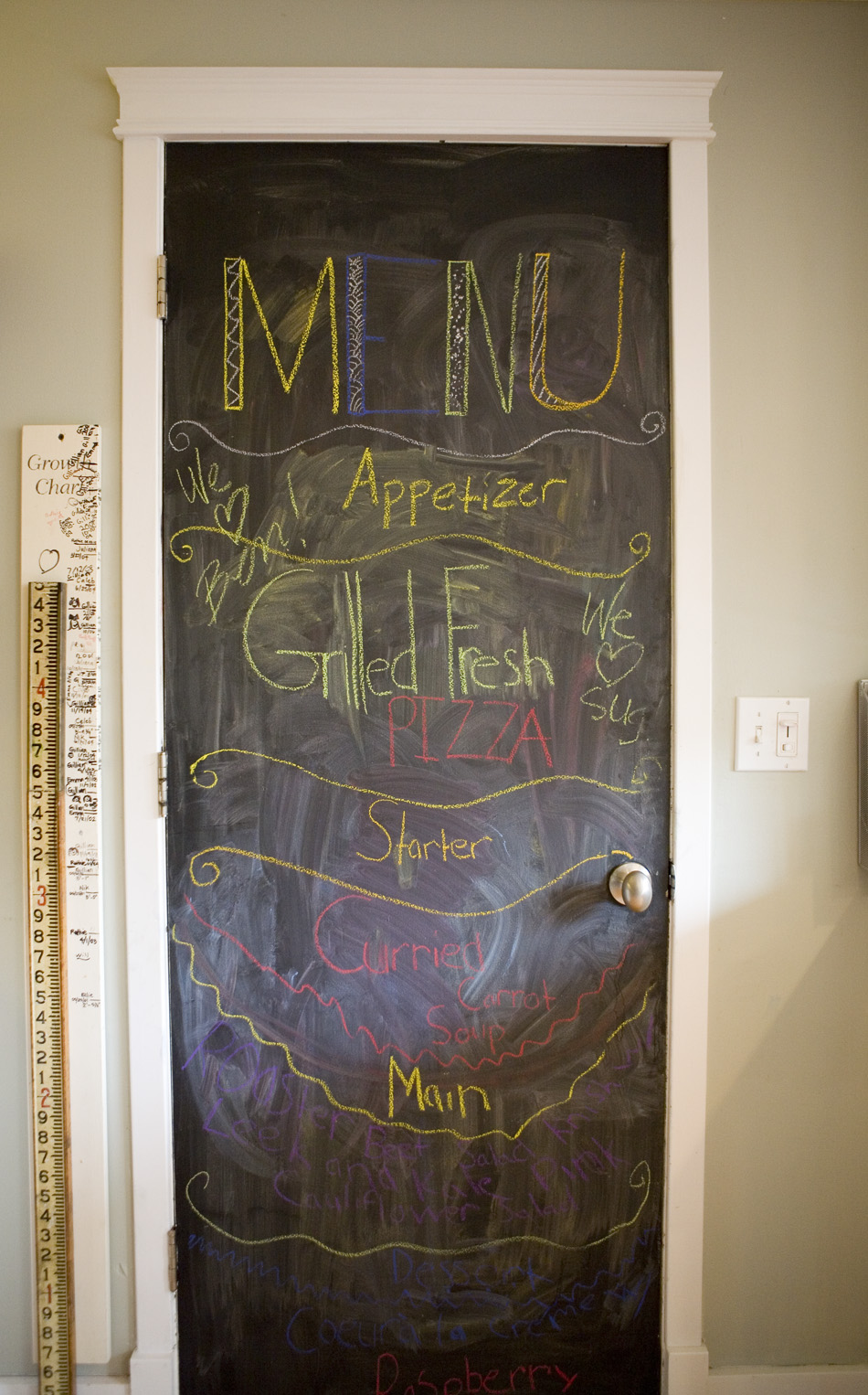 I love the tile especially the subway tile back splash and the sink is so lovely but my favorite thing about the kitchen is my big worktable…which Ben also made!!  I'm serious, the boy needs a clone for all that he does around here!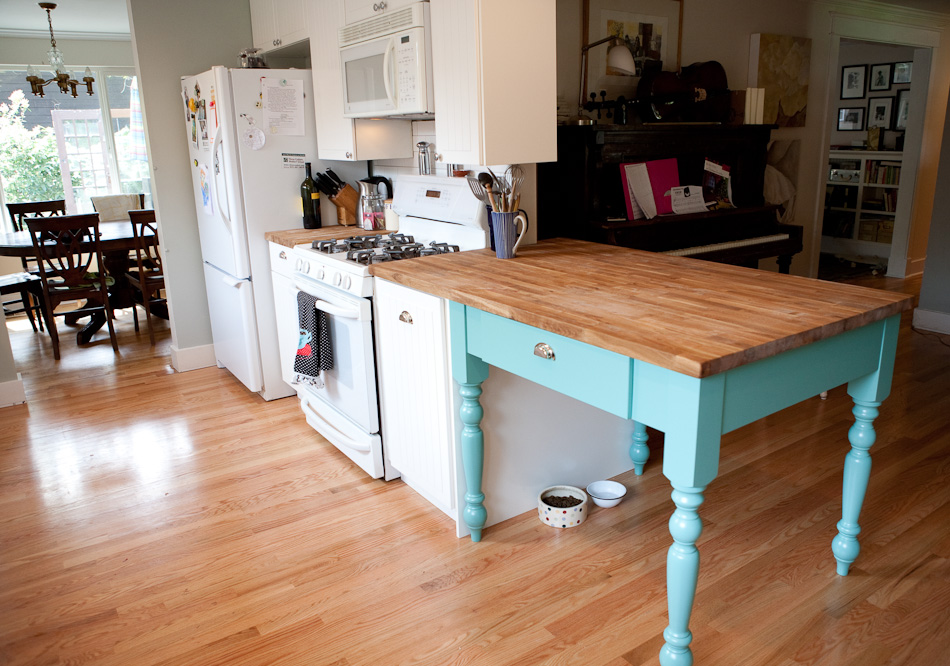 Love, love, love my new kitchen!  I have so much storage and space to cook!  A HUGE blessing in disguise.