---
I included this recipe in my December Newsletter but I thought I'd blog about it as well since I'm feeling very festive today!
When we lived in Ireland, we spent our first Christmas in London.  If you ever have a chance to visit London at Christmas, you must.  It feels like London invented Christmas.  My favorite part of our time there was going to the Borough Market and walking around all the amazing food stalls with my hands warming on a mug of Mulled Wine (no big surprise that my favorite memory is around food and wine!).  Now when the weather turns chilly, Mulled Wine is a favorite thing for me to have on the stove for guests.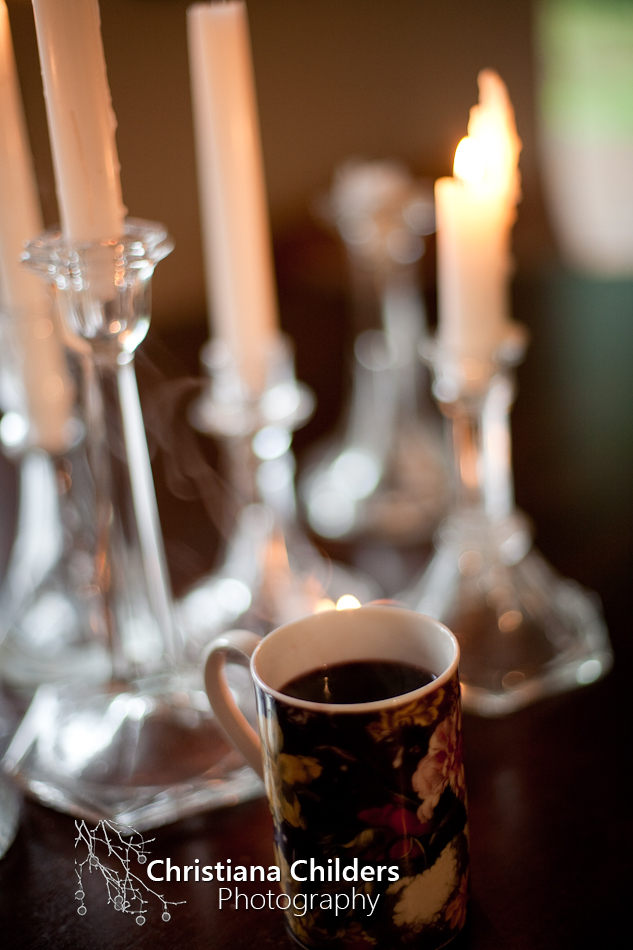 Here's my made up recipe trying to duplicate what I had in London-
Red wine*
Sugar
Whole cloves
Cinnamon stick
Whole anise
Orange and lemon slices
Put all the ingredients in a pot and warm slowly.  I start with 1/4c of sugar and then add more as needed until it tastes just right.  I keep the heat on low to avoid boiling it and reducing.
* I use Yellow Tail Shiraz. I add enough stuff to it so it doesn't have to be the best wine.  In fact, it's a great use for a bad bottle!