We do this with my friends anytime one of the girls turns 13.  It's a welcome to womanhood, these people have your back, we love you, we are praying for you and we can't wait to see where you go type celebration.  It's too much fun!  We play games, do an art project, henna, talk and talk and talk and EAT.  Lovely.
We had Izzy convinced that there was all kinds of weirdness connected with this "ritual".  Lots of dancing naked around fires… She was rightly a little scared!  But when it was all over and she realized it was mostly just being with each other (and no nakedness!) that women do best, she was sad to see it over so quickly.  So was I.
Here are some photos from last weekend's celebration –
Her sister had us all in tears over her words to her sister!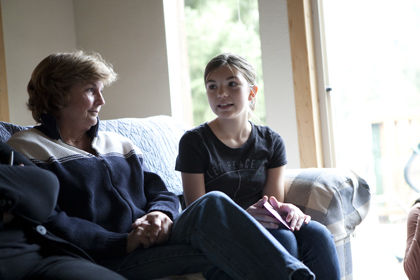 And her sisterly gift of candy!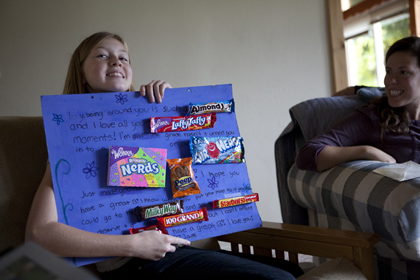 The place we stayed was beautiful and serene with the fall colors absolutely killing me with beauty!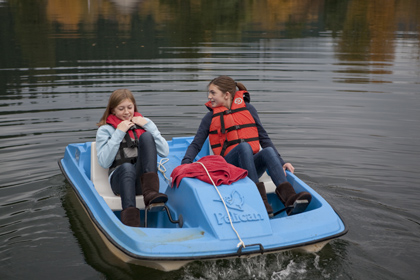 A great weekend all around.  And now for the group shot –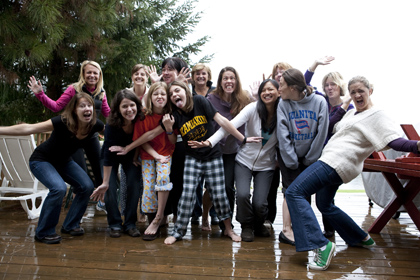 My daughter saw this photo and said "Really? Mom, really?"  Yes really.