If you've missed previous posts on this subject, here's a quick update – my friends and I do 13 Celebrations anytime any of our daughters turn 13.  The idea behind it came from my friend Michelle way back when our girls were babies.  She was thinking about how we have no rites of passage that encourage young girls to challenge a culture which gives the message of valuing the way they look over their character.  We wanted to recognize the difficultly of plowing through the lies and keeping their eyes on the truth.  We hope by having these ceremonies the girls will have some tools to help them through adolescence to adulthood by saying as a community "We love you!  We've got your back."  It think it has become on of the most powerful things that we do as a community.  I hope it will be a tradition that extends to our grandchildren and great grandchildren.
It's easy for me to get excited about talking about these celebrations and enjoying these women and what we do but then for it to be about my own daughters, it is overwhelmingly beautiful.  I cherish every moment.
We start with a ceremony where we've each picked a verse for the girl and then written something specific for each girl.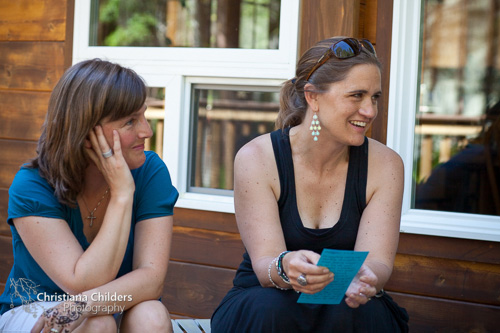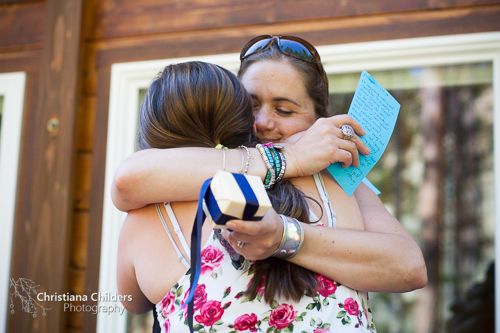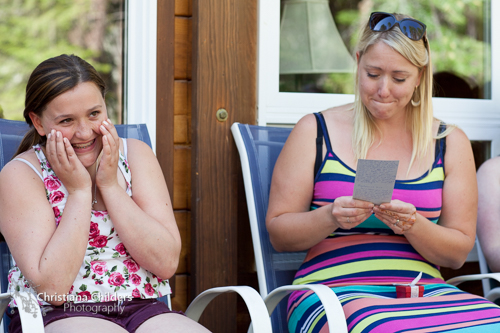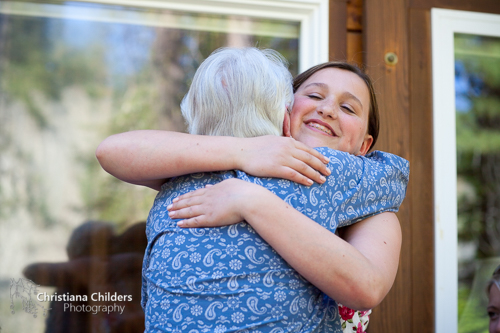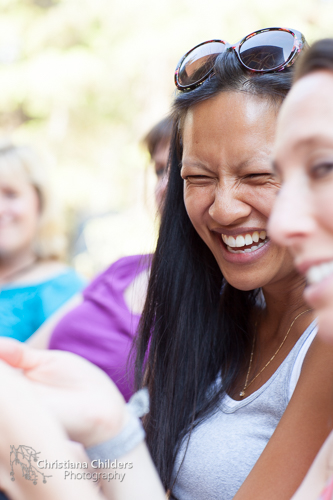 (Thanks Dawn for snapping the above shots!)
For R, I asked each women to bring a bead or a charm that we put together into a bracelet for her –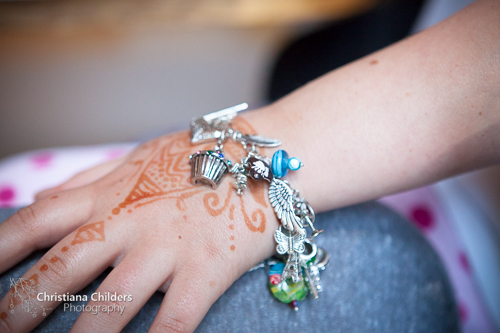 We always have lots of good food –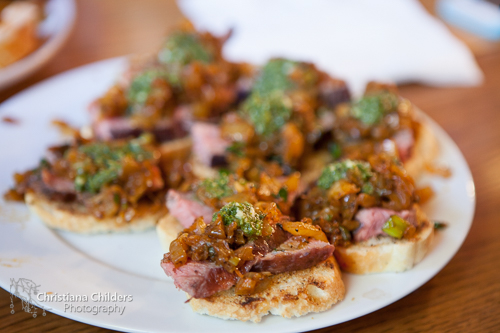 Do henna –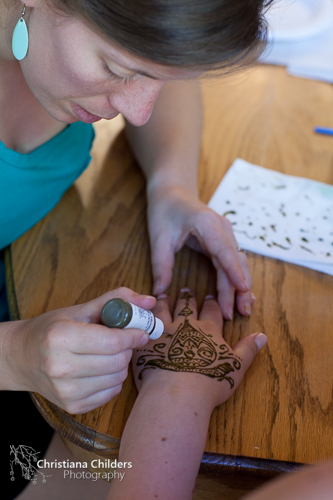 And a group art project –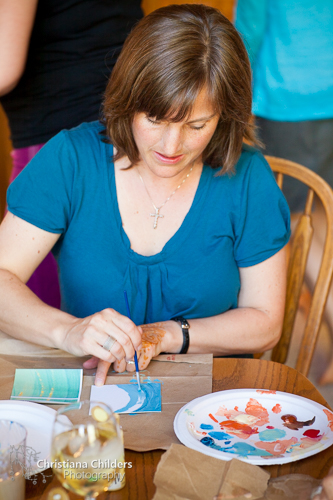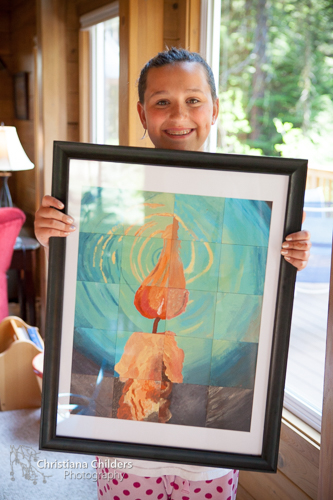 It really is so special to hear all these wonderful women impart wisdom, encourage gifts that they see and just plain love on your child.  It's a little piece of heaven on earth.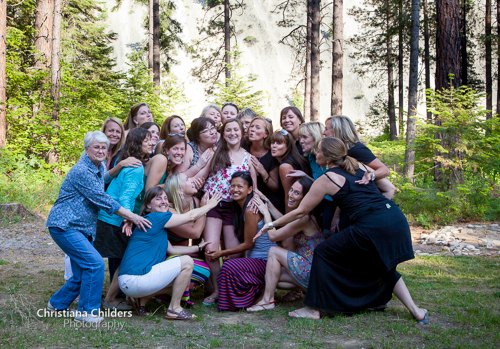 R said she wants to do this for her 14th bday, 15th 16th…. 🙂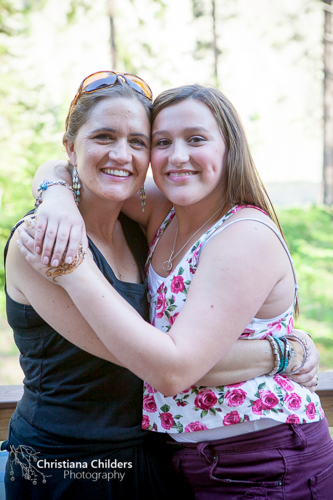 Previous post of 13 celebrations – here, here and here for just a few!